Lake James Maps & Information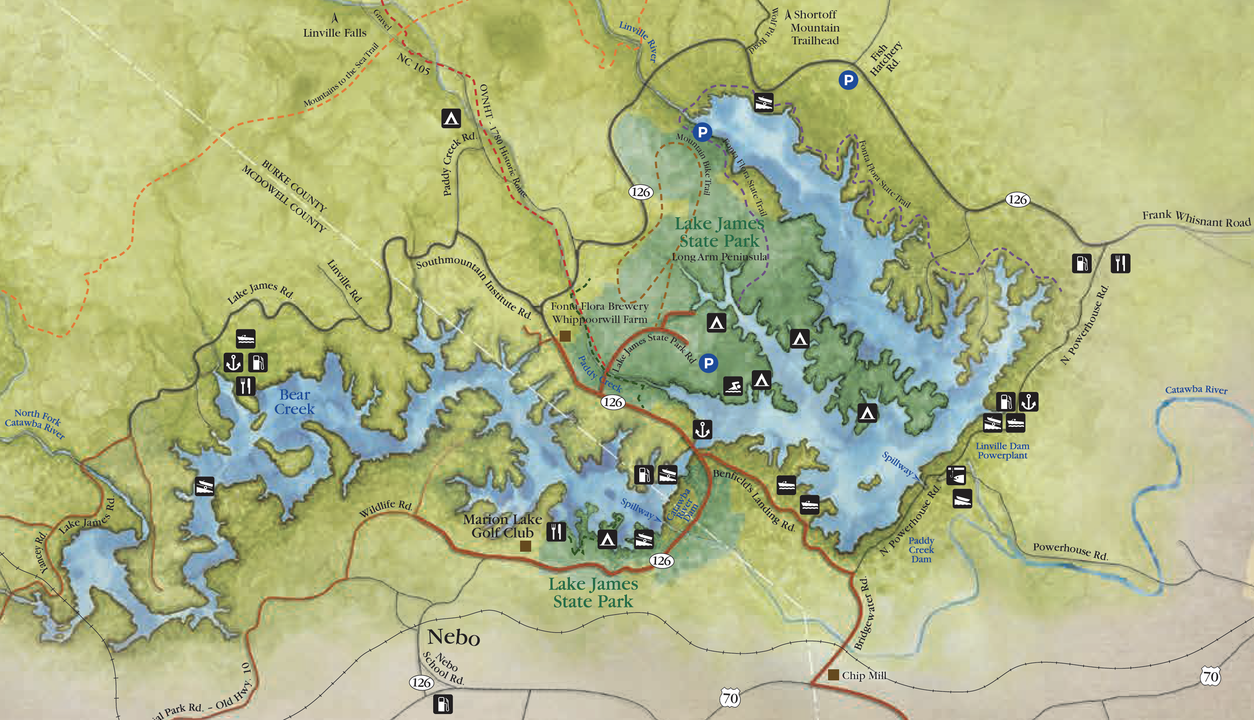 You can enjoy a full day on Lake James with boat rentals from the Lake James Boat Rentals. The lake has a lot to offer so that you have a truly delightful day out on the lake.
Lake James is 6,812 acres of clear water, ideal for fishing or just relaxing. Along the land around the lake, you can find 25 miles of trails. 15 miles of these trails are open for mountain biking. The other trails are a mixture of child-friendly and historic sections, for those looking for something a little more adventurous.
We help you take full advantage of everything that Lake James and Nebo, NC, has to offer. Our staff know the best boats for your level of experience and the trip you want to have. We match you with one of our luxury pontoons so that you can have a full day of fun out on Lake James.
Lake James State Park
Information about Lake James State Park can be found on the NC State Parks website.
Trails for Hiking and Mountain Biking
With 25 miles of trails around Lake James, it's the perfect place to rent a boat and stop along the lake to hike or ride a bike.